BOOK A PRIVATE CHEF
Let the chef take care of everything, for you next event.
So you can focus on your guests.
trustpilot article
trustpilot section
Our customers say
4.9 4.9 out of 5 on 5 på
special occasion article
Book a chef Article
Book a chef Section
Book a chef
We takes care of everything
We source and buy the best ingredients


We cook and present the food


We clean the kitchen after use

review article
review section
Latest reviews
Average ChefMe reviews 4,9
Did you know Article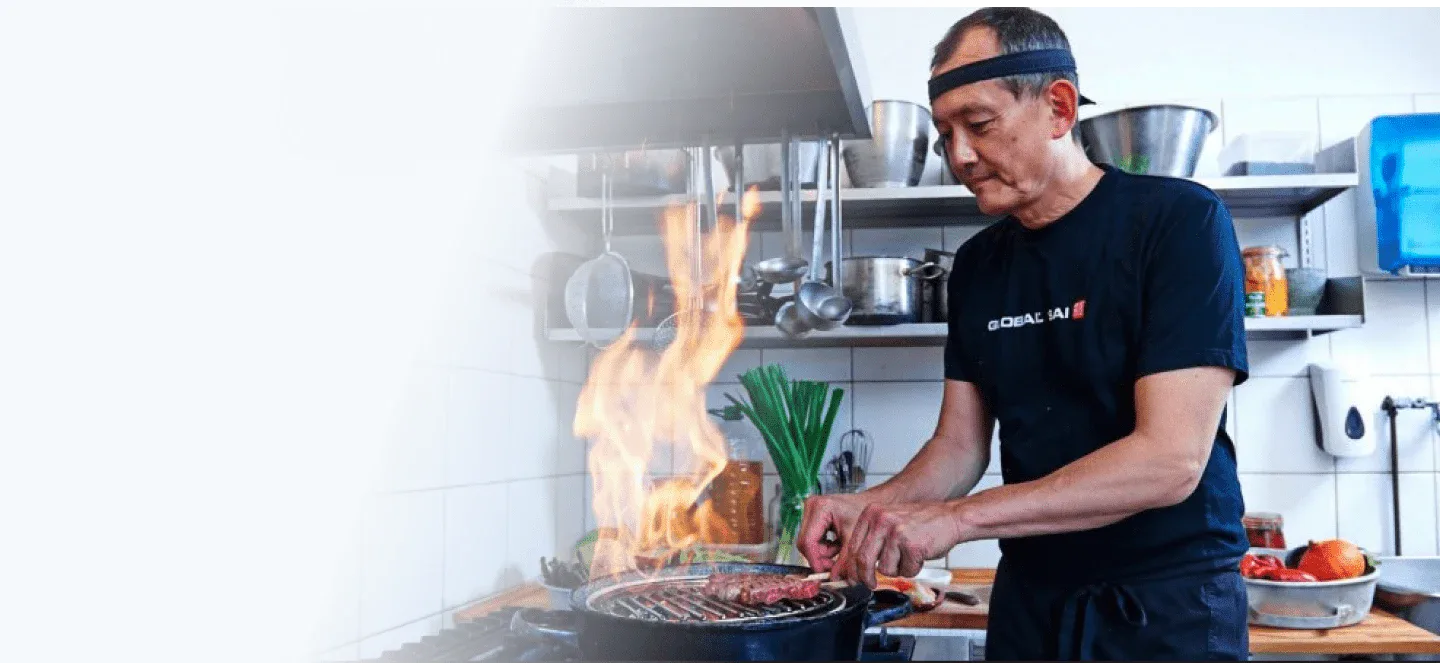 Did you know?
It's not just about, how easy it is to hire a private chef for your next event? When you hire a chef through ChefMe, you're also supporting hundreds of hard working chefs on their entrepreneurial journey and making sure that they can sustain everyday life.
Jens Rahbek
Co-founder sticks'n'sushi
food origin article
Video Introduction
Video Section
Rent a chef
for your next event
Whether you are holding a private dining event with your closest friends or family, your birthday is to be celebrated in style, the biggest day of your life - the wedding anniversary or the company party of the year is to be held, ChefMe is the concept you have been looking for.

We have gathered Denmark's best chefs on one platform and made it easy for you to hire exactly the chef you want for your next event. Whether it's the well-known TV chef Henrik Boserup, who has to conjure up the company party or the Michelin-starred chef Brian Pedersen, who as head chef for Kokkeriet secured them a Michelin star, ChefMe is the place you'll find them.

In addition to being the Nordics' first platform for private chefs, ChefMe, with more than 300 screened top chefs, is also Denmark's largest and best. We supply chefs throughout Denmark, both in Copenhagen and the surrounding area, including Nordsjælland, Klampenborg, Gentofte, Hellerup, Vedbæk as well as Roskilde, Hillerød and other cities in Zealand. In addition, we also have chefs on Funen, such as Odense, Svendborg and Middelfart or Jutland, such as Aarhus and the surrounding area, including Randers, Silkeborg, Skanderborg, Horsens, Aalborg, Kolding and Vejle. Then if you want a cooking experience out of the ordinary, ChefMe is the place to find it.

So If you need a chef experience beyond the usual, ChefMe is the place to find it.
READ MORE HERE